Pre-registration available now - Sign up for Exclusive Rewards!

SEATTLE - February 12th, 2019 | Brown Dust, the smash-hit tactical RPG from Korea-based publisher Neowiz, will launch free-to-play into the global market on March 7th for iOS and Android. Additionally, pre-registration on Android is available now, giving players a chance to be among the first to experience Brown Dust outside of the Asian regions.
"Brown Dust's success in Asia, netting more than 3 MILLION DOWNLOADS to date and drawing the interest of countless gamers from around the world, has been as exhilarating as it has been humbling." said Sean Kim, Game Director on Brown Dust. "Now, Ignite Clan, alongside our fellow developers at GAMFS, are thrilled beyond words to see fans everywhere assemble their armies on March 7th, when the Age of Great Mercenaries begins!"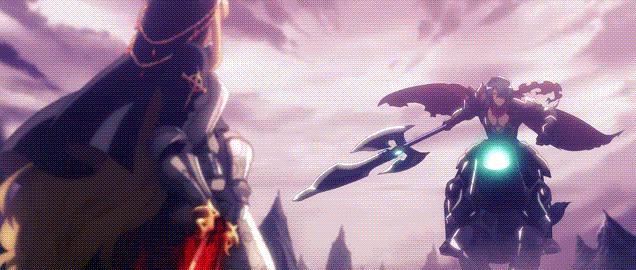 Following the murder of Emperor Altair II during a revolt spurred by his most loyal general, Fabian "The Master of the Six Devils," the world is in disarray and four nations splinter from the empire. Players assume the role of Fabian's son, tasked with taking up their father's mantle and forming their own army of Mercenaries to bring peace to the splintered lands of Brown Dust; they must find the truth about why their father committed treason and thrust the world into ceaseless war.

Easy to pick up but difficult to master, Brown Dust effortlessly blends classic turn-based combat, riveting narratives, and captivating anime-inspired designs to deliver the ultimate mobile strategy experience.

KEY FEATURES:
More than 300 Mercenaries to collect
Over 1200 unique and challenging battles
An ongoing quest-driven story
Hundreds of ways to customize and strengthen your Mercenaries
Seasonal Guild War PVP
About Neowiz:
Established in 1997, Neowiz, Inc (KOSDAQ: 095660) is a pioneer in social platforms and online games. As one of the leading game companies in Korea, the company has successfully published a wide variety of PC and mobile games through www.pmang.com since 2003. In 2006, the company co-developed and launched the wildly successful FIFA online, NBA Street, and Battlefield Online with EA. Neowiz is currently focused on creating and servicing online games for the global audience with high-quality titles such as Bless Online, Black Squad, and DJMAX RESPECT.
Email : haao@inven.co.kr
1 Comments
AS U4GM FIFA 20 Coins TEAMS (https://www.u4gm.com/fifa-20-coins) Know FIFA 20 goal for FIFA 20 is to provide gameplay that allows you to read and predict, rather than a game where you only react to your opponent. Strategy and overall understanding of football are key.
Write your comments