⊙Developer:Boss Key Productions ⊙Genre:FPS ⊙Platform:PC, PS4 ⊙Release:August 8th

---
Produced by Boss Key Productions and published by Nexon Games, LawBreakers is set to be released on August 8th for Steam and the PS4.

Previously in May, LawBreakers had their very first CBT, and from there we experienced 5 new maps and 3 new game modes. We were also introduced to a new class, the 'Battle Medic', which brings the total to 8 different classes in the game. With this addition, players were able to experience various team combinations and synergy with all the classes. Users also got the chance to experience the trademark 'gravity-defying' battlefield in advance.

'LawBreakers', a game being published by Nexon, is gaining a lot of attention from gamers worldwide, much more than its competitors within the FPS genre. This is due to the developer, 'Cliff Bleszinski'.

Bleszinski is well known for his work on 'Gears of War' and 'Unreal Tournament'. After his name became well-known from his projects, he left 'Epic Games' to start a new studio, 'Boss Key Productions'. People know and acknowledge what Bleszinski did for the genre, as the games he developed in the past were deemed legendary, true masterpieces of those times. It is no surprise that 'LawBreakers' has been getting so much attention.

Diverse characters who all carry unique traits and flashy abilities, along with the unique 'gravity-less' combat mechanic; will it topple the number 1 FPS in Korea, Blizzard's 'Overwatch'? Bleszinski stated that he will shock the gamers of Korea with this great game, so much so that it will feel like getting hit in back of the head by a baseball bat. Let's understand what kind of a person Bleszinski is, and let's have a look at the new game, 'LawBreakers'.
---

▣Cliff Bleszinski - The legendary FPS game developer is back

'Cliff Bleszinski', the founder of 'Boss Key Productions' has been a gamer since he was a boy. He started creating games at the age of 11, and reached the highest score on 'Super Mario Brothers' at the time at the age of 13. Because of that, his name was spread throughout the gaming industry. 6 years later, he joined 'Epic Mega Games' (Known as Epic Games today), and designed his very first game, 'Jazz Jackrabbit'.

Developed through the inspiration given by popular games at the time, Sonic and Megaman, 'Jazz Jackrabbit' was praised by gamers who said that the game felt and played like a console game, despite it being a PC release. This game played a big role in getting his name out there, garnering much awareness from the gaming industry.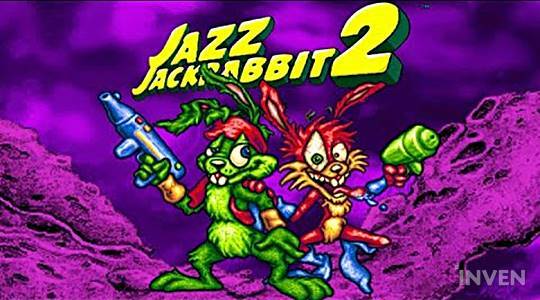 However, his true potential as a game developer started fully revealing itself through an FPS game series called 'Unreal'. 'Unreal' had one of, if not the best visual graphics at the time, and received endless praise. However, while developing the 'Unreal' series and 'Unreal Tournament', he wanted to see players battling it out while riding on vehicles or mechs. He wanted the players to feel the fear of survival; that is what he wanted in his games.

This became a major goal and driving force for Bleszinski. Putting in all these newly introduced ideas into an actual game required something revolutionary, and in the end, 'Gears of War' became the product of Bleszinski's ambition. A 3rd person over-the-shoulder shooter game with a cover system and a now famous chainsaw bayonet, this game became a huge hit.

Bleszinski created 'Markus Phoenix', a character who has been scarred both physically and emotionally by the many hardships he had gone through, living in the desolated lands, a byproduct of constant war. Right before its release, the developers were in a state of panic when the 'Lancer rifle' was deemed too inhumane and cruel and was almost removed from the game. But luckily, its wild and savage style of gameplay remained the same and was released as intended. It was launched for the Xbox 360 and sold millions of copies.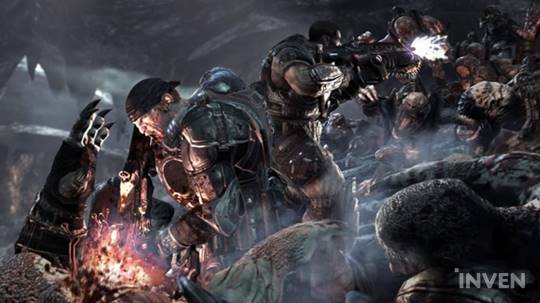 Bleszinski continued producing the series up until 'Gears of War 3', and resigned from 'Epic Games', a company he has been working with since his teen years. Many gamers who admired him for his work were heartbroken by this announcement; they were seriously worried that they may never play such shooter games ever again.

However, the fans were greeted with great news. Two years after Bleszinski's resignation from 'Epic Games', he started running his own game studio. The new company, 'Boss Key Productions' also announced that a new shooter game was being developed. For the gamers who are mostly into shooters, and for those who follow him, Bleszinski came back with a new hyper FPS game, 'Lawbreakers'.

There is also another story to share about this fairly new company, 'Boss Key Productions'. A developer that has worked on many hit games including: 'Killzone 3', 'Battlefield4', and 'Starwars Battlefront', is working on 'LawBreakers' as its lead designer. His name is Dan Nanni.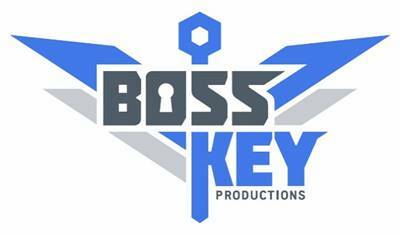 Since he was young, Dan Nanni has always dreamt of one day playing a game where users enjoy playing while cooperating with one another. And so, he took his first steps towards becoming a game developer. However, during the 17 years he spent developing games, he only helped in creating shooting games in which you eliminate your enemies in a very competitive atmosphere in order to win. Whether the game was successful or not, Nanni felt as if he was drifting away from his initial goal, the reason why he had become a developer. While he was stressing in the midst of these thoughts, Bleszinski approached him.

Experiencing inner conflicts similar to Dan Nanni's, Cliff Bleszinski wanted to revolutionize the FPS genre by introducing an entirely new system. He wanted to bring change to the competitive atmosphere of FPS games, and that is the reason why he established his company in the first place. Nanni was convinced that if he worked with this company, he truly could accomplish the goal that he had been dreaming of for so long. The two have now joined forces to create a game where communication and teamwork in general are very important. That game is 'LawBreakers'.

Bleszinski was asked a question, "Why do you only develop shooting games?" He responded with, "I'm good at it." This showed how confident he is at doing what he does best. That is why we all have high expectations from the new upcoming title, 'LawBreakers', especially since all of his works done in the past were legendary.

---

▣ Will the FPS master's touch continue the legacy with LawBreakers?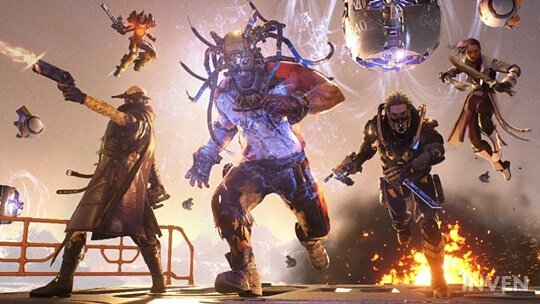 LawBreakers is an upcoming fast-paced shooter, developed by Boss Key Productions and headed by Cliff Bleszinski, the director for the Gears of War series. The game deals with conflicts and struggles between Law, the protectors of order, and Breakers, the bringers of chaos on an earth where gravity is ravaged by the destruction of the moon.

Actually, the gravity-defying battleground, which is a strong selling point for the game, is a concept Bleszinski has always dreamed of creating as a child. Combining the childhood fantasy of fighting huge monsters in an altered gravity state with his expertise in the shooter genre, Bleszinski breathed life into LawBreakers' distinctive universe. His newest title brings together a child's imaginary world and over-the-top, mature action elements.

Though it was initially planned to be released as a free-to-play game, LawBreakers changed course mid-development and is now a full retail game. At the 2016 GDC, Bleszinski explained the reasoning behind this, saying that core gamers are naturally aversive to F2P games because of possible pay-to-win aspects that unfortunately follow the model. Additionally, he believed having F2P in mind for an online FPS can have a detrimental impact on game design and may hamper creativity.

LawBreakers is slated for release on PC and PS4 this coming August 8th, and each version retails for $29.99. The Beta sign-up page is currently open for people to experience the game before the official launch.


▲ Lawbreakers CBT - Battle Medic Gameplay


▲Lawbreakers CBT - General Gameplay