Disclaimer: This article contains curated tips, guides, other useful information posted on Inven KR by the users. Please note that such guides and information are not objective truths and may not reflect the latest patch or meta changes.

*Original guide from BDO Inven KR by 디노닉스


---

This guide is on skill specialization and combos for level 56 Awakened Maehwas.

This is a skill combo that you can try using when grinding.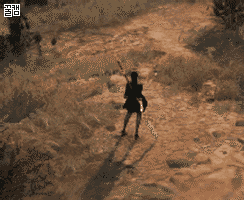 Full Moon Wall - Royal Rage - Forward Blind Thrust - Chaos: Red Moon

If you begin with this skill combo, you will begin with these buffs:
Attack Speed + 20%
Critical Hit Rate +50%
Damage +30%

(All Evasion +5%, All Defense +10, 42 Bleeding Damage are extras)


All 3 skills have short cooldowns, which means you can keep using them without a break, and because both +10% of Attack Speed from Skill Add-ons and 10% of Attack Speed from Royal Rage can be in effect at the same time, you'll be able to see Chaos: Red Moon with a very fast attack speed.

For those who think you are not dealing enough damage compared to the Kerispear skills that were used, try this skill combo. You'll actually feel that the lack of damage has decreased with higher attack speed.

During your Awakened state, pressing W+C+Space will enable you to use Forward Blind Thrust right away (Using Flow: Tip of an Iceberg is sufficient enough for going after the monsters located further away from you)

Forward Chase can be used right away in a similar sense.
Email : meii@inven.co.kr