level 6 Rei_Ka submitted about May 21, 2019
27M Gamers in the Preliminaries for the 2017 Clash Royale Crown Championship
I recently read an article in World Cyber Games official website and saw this bit titled, "Clash Royale Meets WCG".
The article talks about the great success Supercell's Clash Royale has achieved in the mobile esports side of the
competitive gaming community. 
I will quote one of the things I've read that really got my attention...


"The number of gamers who compete in the Clash Royale Preliminaries is almost unfathomable. Supercell's key to Esports success has been creating games that are 'open to everyone.' In Clash Royale, anyone can easily acquire cards using only in-game rewards. Also, in tournament mode, card levels are the same for all users. This allows players to compete against each other based only on their skills and wit."
The business side of mobile esports has always been brought up by the community as one of the reasons it doesn't get accepted by all.
"Based on the game's accessibility, users began making their own small-scale tournaments, which grew over time. Supercell strategically supported these tournaments, and a few pro teams were formed."
Much like all the other mobile esports that has gotten its popularity in this new era, all the games started with small competitions for the developers to gauge if it can support a tournament in certain areas like the Philippines, Vietnam, and China.
Clash Royale has continued to evolve since its inception. If the Crown Championship in 2017 was a world tournament for all amateurs, 2018 was a year in which professional teams faced off against each other in the global arena. In 2018, a regular league was formed and played for two seasons, and a World Finals was held with winnings of up to KRW 1.1 billion.
There is not a gamer today that doesn't recognize that Clash Royale has become a global Esports event, despite the fact that it's a mobile game. The reason why Clash Royale was selected as a demonstration event for the 2018 Asian Games was most likely because it can be enjoyed from anywhere in the world.
There are a lot more about this article that explains why WCG took in the worldly known mobile esports, and why it has was even given the spot in the Invitational alongside Starcraft 2. If you want to read more about this, you can check this link right here.
What I truly love about WCG is that they consider other games that are not the norm like Dota 2 or CSGO. I love both games myself (even if I suck at playing them) but it's the innovation of making a wider and broader field for other games that can be just a competitive as the others.
So far there isn't a type/genre of game that they haven't tackled yet.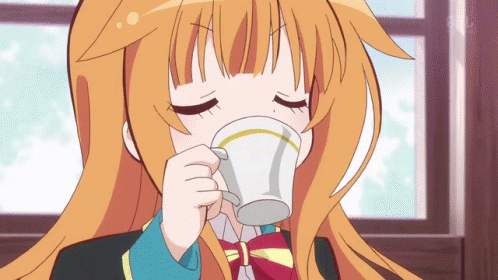 tenor
I'm sure this wasn't your cup of tea, but I truly hope to hear from you guys about mobile esports and other games you think are competitive enough to become an esports~ <3
"The number of gamers who compete in the Clash Royale Preliminaries is almost unfathomable. Supercell's key to Esports success has been creating games that are 'open to everyone.' In Clash Royale, anyone can easily acquire cards using only in-game rewards. Also, in tournament mode, card levels are the same for all users. This allows players to compete against each other based only on their skills and wit."

I agree with this one. I think it's good that they'll use simple decks so that even "us" or viewers can also play and get tips to it. Actually, I've never played Clash Royale but ever since it was recommended by my friend...I never stop playing it. :D

I've been playing Clash Royale the wholeeeee summer! I find the characters super cute and attractive ( *3*) anyway, Where can we watch videos of WCG? :D
Write your comments
level 1 GamesBXdaily Nov 26, 2019 game

level 3 GOSUAI Oct 16, 2019 gosuai dota2 dotastats gosustats gosudota

level 1 Gamesbx7 Oct 20, 2019

level 8 Rei_Ka Jul 22, 2019 esports wcg cosplay music

level 5 titanraven Jun 20, 2019

level 1 Gamesbxonline Sep 25, 2019

level 8 Rei_Ka Jul 21, 2019 wc3 wcg esports th infi

level 2 GOSUAI Sep 18, 2019 DOTA2 esports

level 1 Lara Lunardi Sep 4, 2019 Overwatch OWL overwatch league nintendo leak

level 1 blabidu May 8, 2019 community forum league lol new

level 10 titanraven Jul 21, 2019